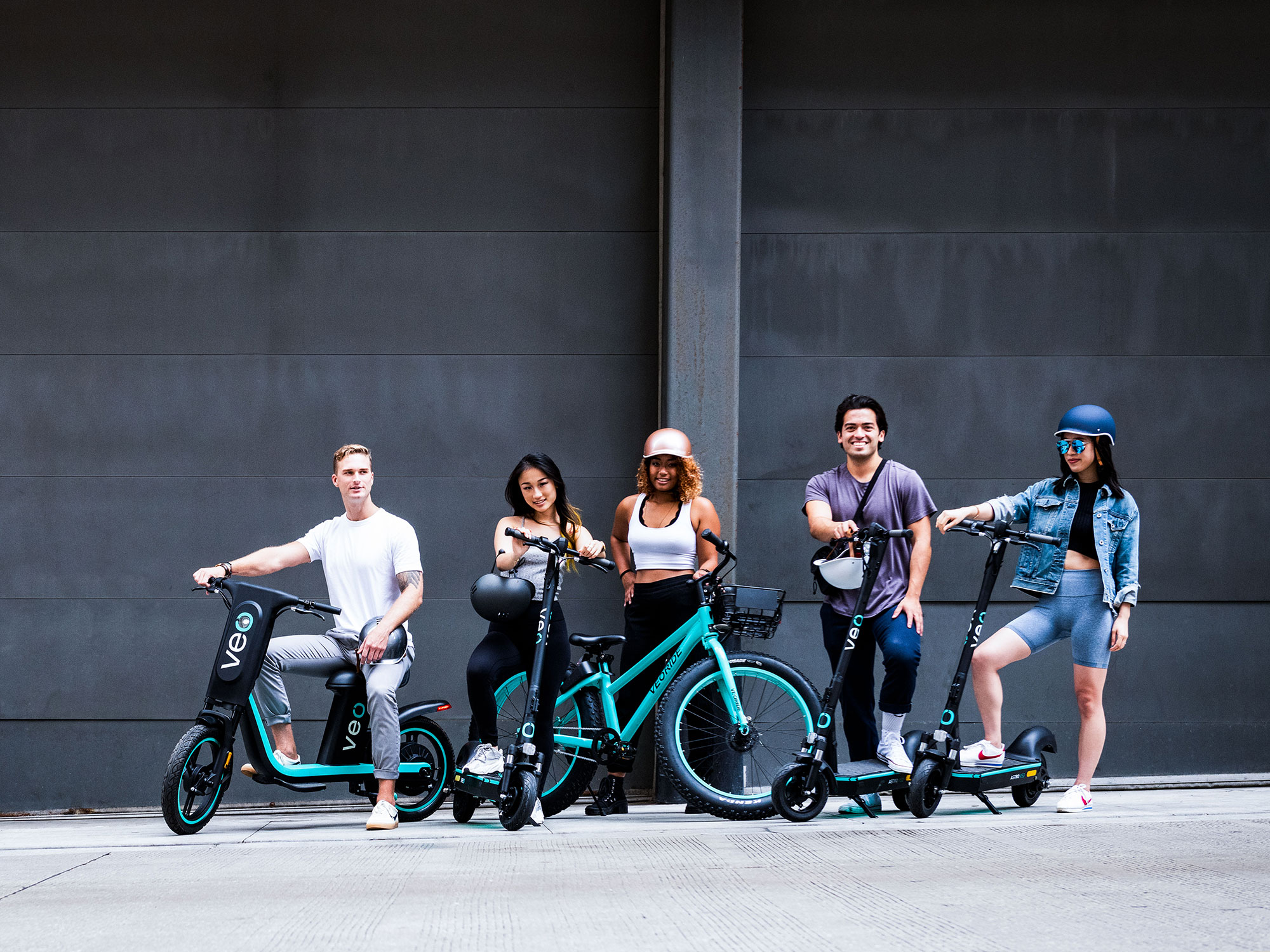 Founded in 2017, Veo has always focused on delivering successful programs characterized by continuous innovation and sustainability. This is demonstrated in all 40+ installed programs in the communities we serve. Our mission is to establish micro-mobility as a true transportation system to reduce automotive use and promote widespread utilization of shared alternative mobility in a safe and reliable way.
The need for a green and convenient transportation goes beyond campuses and reaches every urban area in the world. This vision of a global green future is what propelled Veo to form key partnerships with manufacturers to bring the best in mobility innovation and technology to your city.
Carbon-based emissions have a stronghold on the mobility industry, now more than ever. There is a need for a green and sustainable solution to transportation. From urban to suburban, Veo is committed to a future with fully electric vehicles and deep partnerships with cities to make eco-friendly sustainable transportation a reality.
An avid cyclist, Edwin has a deep understanding of bicycle design and extensive experience in the bike industry and Internet of Things (IoT). He formerly served as a Mechanical Engineer for Trek Bicycle and has earned a master's degree in mechanical engineering from Purdue University.
Candice leads Veo to advance a dynamic regulatory environment and seek paths toward efficient and effective expansion. Previously, she worked at Schneider Electric, the Bank of China and MassMutual Financial Group. She graduated with distinction in finance from Purdue University.
We believe no one person is bigger than the team
Communicating internally and externally with honesty and respect
We innovate and push for creativity and encourage curiosity company wide
We strive for challenging work and believe in a workspace where you can push boundaries
A look at Manufacturing, Research and Design
Ready to change the world? Join our Crew.
Join us as we take off on this exciting journey to change the world.