The recent surge in gas prices has led many Americans to consider alternatives to driving. Gas isn't the only cost associated with cars – there's also sitting in traffic, parking costs, parking tickets, and car insurance – not to mention the environmental impacts and effects on the climate. According to AAA, the cost to own and operate a car is nearly $10,000 a year.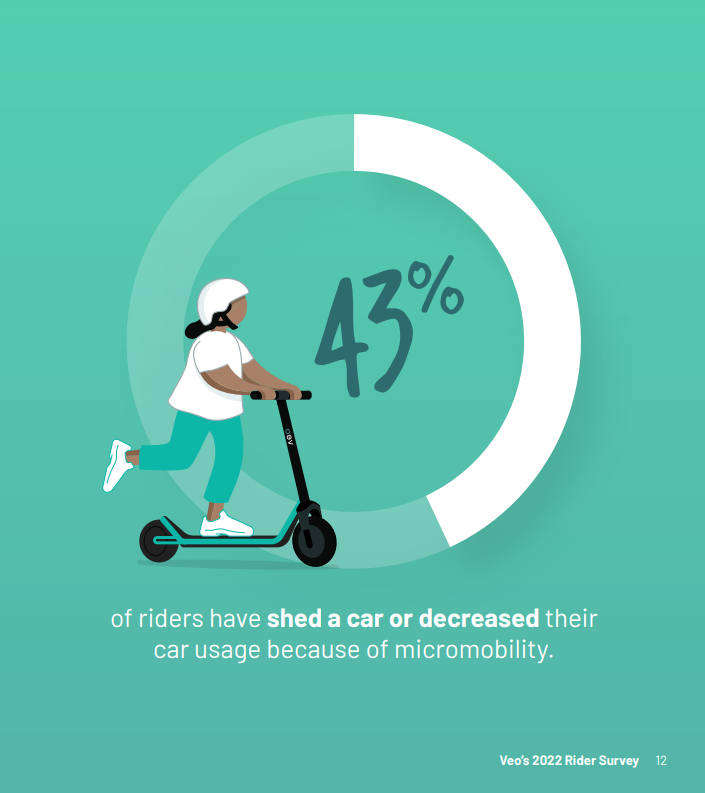 Some Americans are turning towards a more cost-effective and sustainable alternative to save money and help the planet: shared scooters and bikes. At Veo, we have seen an increase in micromobility ridership along with the recent increases in gas prices in the cities and universities that we serve.
This increase in ridership reflects findings in our recent user survey that having micromobility available helps people drive less and save money.
In Veo's 2022 rider survey, 43% of survey respondents stated that they shed a car or decreased car usage because they had micromobility as an alternative option. The cost of using a Veo shared bike or scooter is $1 to unlock and includes an additional per-minute charge. With average trips costing around $5, Veo is giving riders more bang for their buck compared to driving a car in this economy.
Contemplate this: the next time you need to take a short trip, consider saving money on gas and helping the environment by getting there on two wheels instead of four.