Smart scooters are here in NASHUA.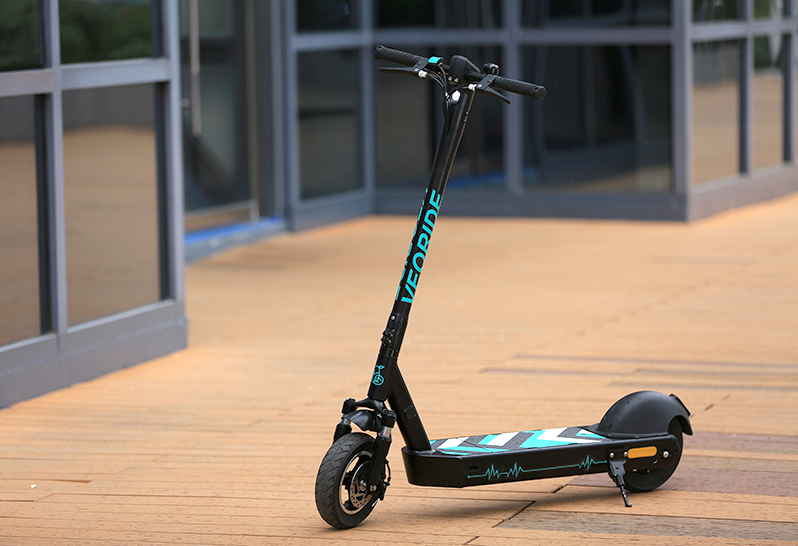 We make smart transportation easy to use — just locate an e-scooter on the VeoRide app, scan to unlock, and you're on your way in seconds!
Find A Ride
Use the VeoRide app to find the closest e-scooter. Check the vehicle before riding.

Scan to Unlock
Scan the QR code or enter the scooter's ID number to unlock it. The ID can be found below the QR code located on the handlebars.
Enjoy the Ride
Have fun but ride carefully. Wear a helmet, follow all traffic laws, and always be aware of pedestrians.
Park Responsibly
Park in a designated parking zone shown on the app when you've reached your destination. Hit the "end ride" button on the e-scooter to finish your ride and we'll take care of the rest.
Here are some frequently asked questions about VeoRide. If you have additional questions, view our full FAQ by clicking the button below.
How do I rent a VeoRide e-scooter?
Simply download the free VeoRide app from the
App Store
or
Google Play
and sign up for an account with your phone number. Once you get your account set up, you'll be able to unlock an e-scooter through the app and be on your way!
Do I have to wear a helmet?
We highly recommend the use of a helmet while riding a VeoRide bike or e-scooter.
What if I have a problem with the VeoRide e-scooter?
Riders can report an issue through the VeoRide app, emailing us at
[email protected]
or by calling 855-836-2256. Tell us your e-scooter ID number, located on the handlebars. On the app, you may go to the Help & Info menu, and use the Message Us or Call Us button to get in touch.
How old do I have to be to rent a VeoRide e-scooter?
You must be 18 years or older to ride e-scooters.
How to I report a badly parked e-scooter?
We are sorry for the inconvenience. VeoRide strives to be good neighbors. Please contact us at 855-836-2256 or

[email protected]

to report the problem. If you can locate the e-scooter's ID number (located on the handlebar), please report that information to us. Otherwise, inform us of the e-scooter's address. Our operations team will address the situation immediately.
What if I have a problem with the VeoRide app?
If you haven't already, please update to the latest version of the app. If an update does not correct the issue, please uninstall the app from your phone and reinstall it. If the problem persists, please send the issue to
[email protected]
or contact the VeoRide customer support number (855-836-2256).
Service Map
Here is a map of places you can VeoRide. Click the icons to find out what the different areas mean.
Ready to Roll?
DOWNLOAD VEORIDE TO UNLOCK JOY IN YOUR DAY