Berkeley and Emeryville travelers have access to a new sustainable transportation option with the launch of Veo's scooters in both cities. The deployment of shared electric scooters in Berkeley and Emeryville will open up new connections to Oakland, where Veo has operated since early 2021.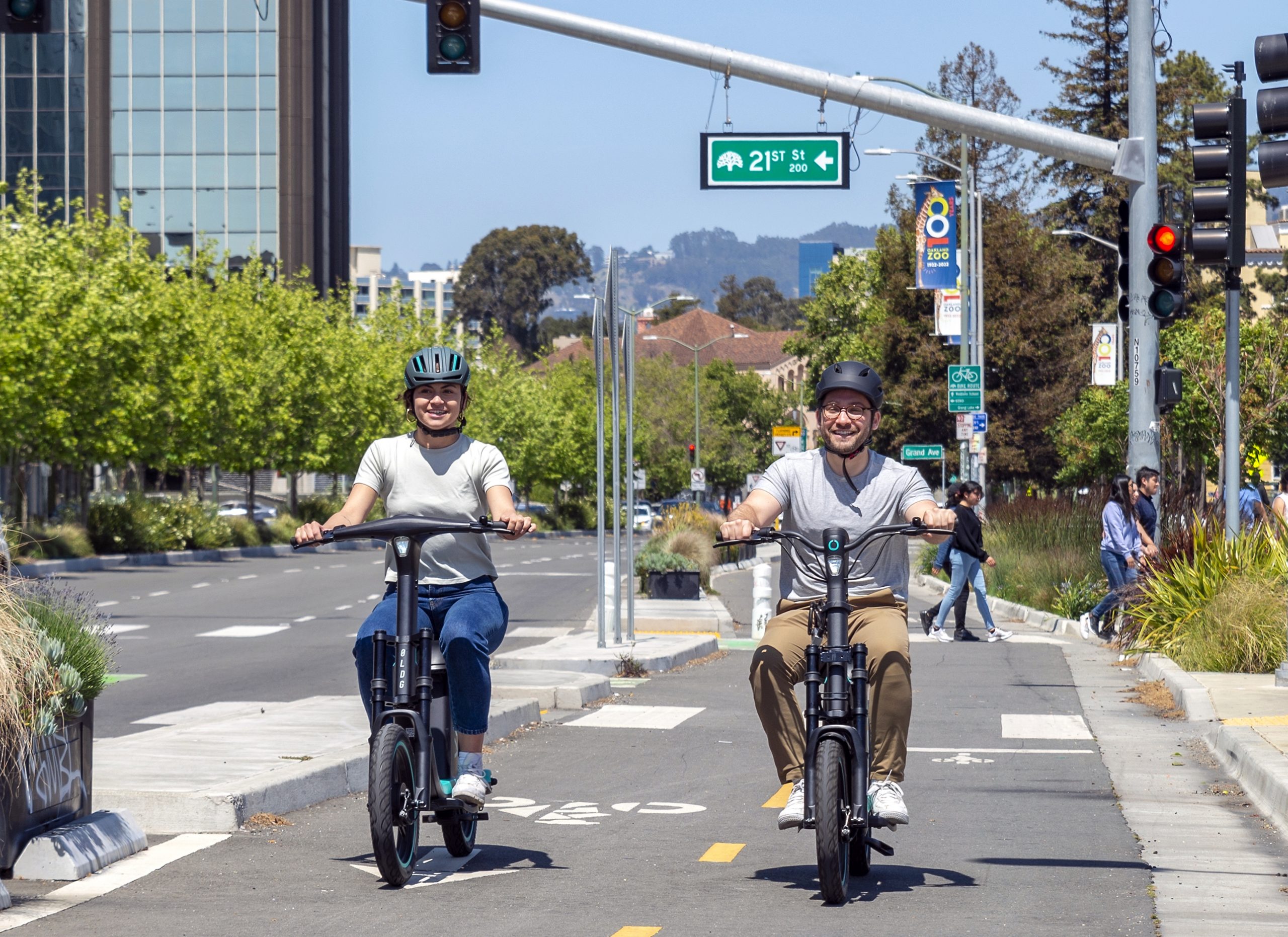 "Berkeley's long-awaited electric micromobility program is here, giving our community a fun, car-free option to get around town," said Berkeley City Councilmember Rigel Robinson, who represents District 7 including the UC Berkeley campus, Telegraph Avenue, and Southside neighborhood. "Thanks to tremendous passion, thoughtfulness, and patience from City staff and advocates, this program puts equity first and will play a key role in helping us reach our climate goals. Let's roll!"
The Cosmo sit-down scooters and the Astro 4 stand-up scooters will be available to rent with an unlocking fee of $1 and 36 cents per minute. The Veo Access Plan is available to eligible residents and university students with low incomes. Under the plan, $5 per year waives the unlock fee for riders and provides 30 minutes of free riding per day.
"Veo's standing and seated scooters provide a fun, convenient way to get around, whether you're headed to work, going to the farmers market, or traveling that last mile from BART. We've worked closely with City leaders to build this program to support the transportation needs of the community, and we look forward to continuing to work with them to ensure the program's success." said Candice Xie, CEO of Veo.
How to Ride:
• The scooters can be located using the free VeoRide app available for download on the App Store or Google Play. Getting started is easy using the Veo app: riders simply scan a QR code to unlock the vehicle.
• To end a trip, riders must take an "end of ride" photo of the properly parked scooter. Users are required to lock the scooter to a bike rack, parking meter pole, or street sign using the scooter's cable lock.
• Recommended parking ones and no ride/no parking zones are highlighted in the app.
• To simplify riding with friends and family, Veo offers Group Ride, which allows one Veo account holder to start multiple simultaneous rides without others needing to create and use a Veo account.
• Riders can use the promo code "RIDEBERK" and "RIDEEMY" for $5 off their first ride as part of the initial launch period.
"Shared electric scooters will reduce car trips and climate emissions in Berkeley, making our streets safer and more sustainable," said Ben Gerhardstein of Walk Bike Berkeley. "We're excited that the City's launching an equity-oriented shared electric micromobility program that provides adaptive devices for people with different abilities and an affordable membership option for those with low-income."
Rules Of The Road:
• Wear a helmet
• Obey all traffic laws
• Yield to pedestrians
• Do not ride on sidewalks
• One person per vehicle
• Ride in the bike lane or street
• 18+ with ID verification
"Scooters matter because they give residents another option to leave their car keys at home, and it's more important than ever to reduce our reliance on foreign oil," said Dave Campbell, Advocacy Director at Bike East Bay.
For more information about Veo's Berkeley micromobility program, visit the City's website.