Veo is proud to partner with the City of Saint Petersburg to responsibly expand the city's shared scooter program to accommodate growing demand and spring events.
Since the program's inception in October 2020, scooting has become a popular way for residents and tourists to get around, with residents and visitors taking over 370,000 scooter rides to date. With Veo staff managing our fleet 24/7 and scooter parking readily available, micromobility is becoming increasingly popular, with thousands of Veo scooter rides happening each weekend.
In addition to extending the program for another three years, the City has moved to extend the St. Petersburg operational hours and will allow for more scooters to be available for people to ride.
What's happening:
• Scooter fleet increase: The number of Veo's Astro 3 e-scooters has increased from 525 to 600 in order to keep up with demand.
• Temporary parking corrals and valet service for special events: Veo has been working closely with the City to establish temporary scooter parking corrals to ensure the pedestrian right of way remains clear for springtime events. Corrals can be viewed in the app.
• Extended curfew: Veo service has been extended from 10 pm to 12 am to accommodate demand and because the scooter share program has had a strong track record for safe scooting at night. Veo's Astro 3 scooters support safe riding at night with bright LED lighting that illuminates the ground beneath each scooter, making scooter riders more visible to others. The scooters also include brake lights and reflective paint which helps maximize visibility after sundown.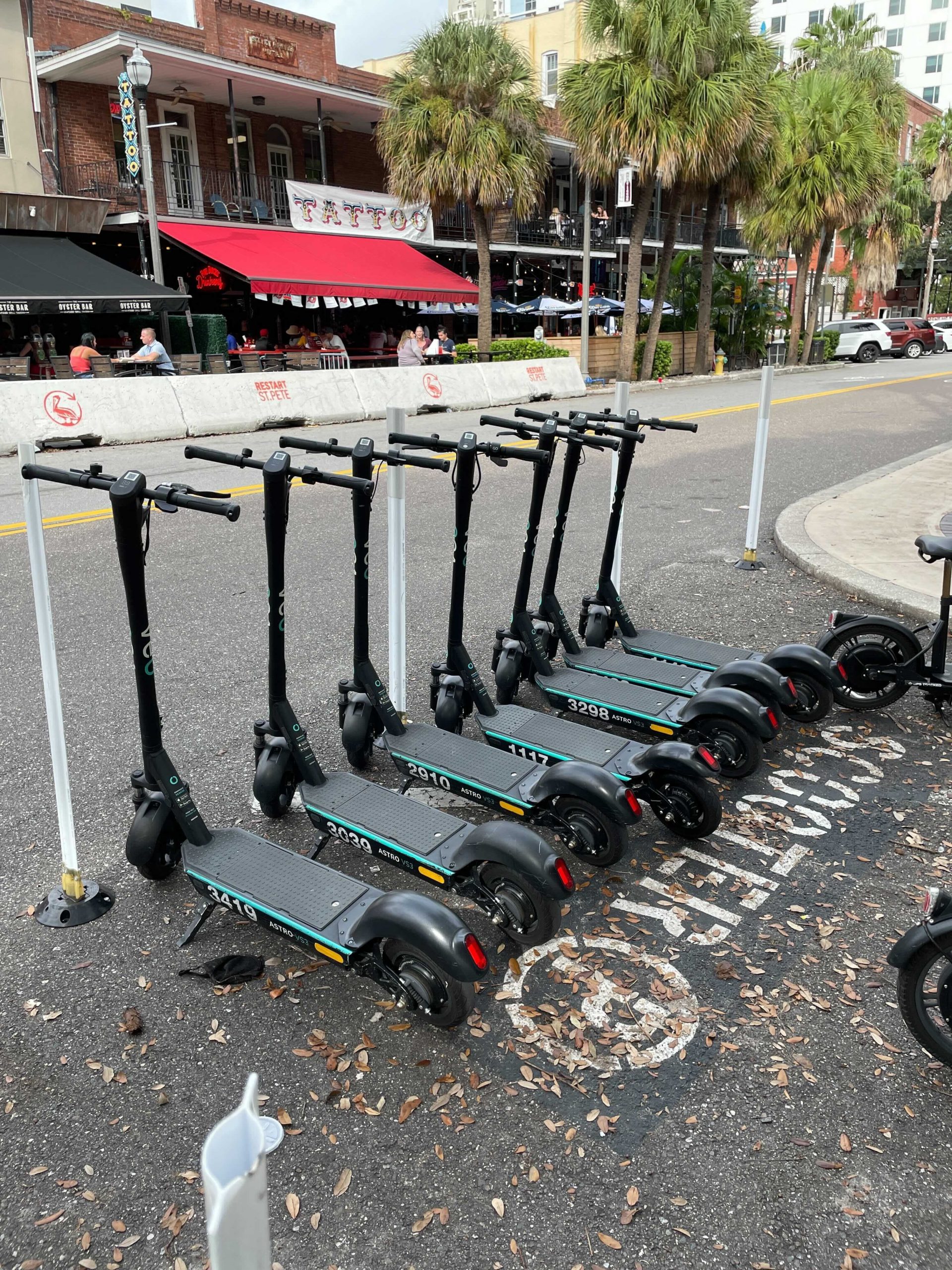 Parking management has been key to the program's success: To date, the City has installed 118 scooter parking corrals in the greater Downtown core. This robust parking system is working as intended, ensuring riders can easily find scooters and park them near their destinations while keeping the pedestrian right of way clear.
"Veo has been a key partner in ensuring that the St. Petersburg scooter share program has to date been a resounding success. Shared scooters have provided a fun, environmentally friendly, and efficient transportation option for our residents and visitors. We are very satisfied with the results of the pilot program and move into a more permanent program with high expectations for the future," said Evan Mory, Director of Transportation & Parking for the City of St. Petersburg.
"The future of micro-mobility in St. Petersburg is very bright. The great success that we have had with the electric scooter program is a testament to that fact. The scooters provide a low-cost transportation option that allow users to extend their trips and visit various areas in the city, " said Aron Bryce Car-Free St. Pete Committee member.
City Guidelines for How to Ride
• Ride carefully, ride respectfully
• Ride in bike lanes or on streets with a speed limit of 30 mph or less
• No sidewalk riding
• Riding on trails is okay except along the waterfront; yield to pedestrians
• Always ride with your drivers license or photo ID
• Do not ride against the flow of traffic
• Wear a helmet
• Only 1 rider per scooter
• Park in designated corrals to end your ride
To help increase access to shared scooters, Veo offers the Veo Access Program which provides discounts to anyone eligible for local, state, or federal assistance programs. New riders can download the Veo app at veoride.com